When it comes to running your business, accounting software is an absolute must-have. The sooner a company implements good quality accounting software, the better. The question is, what accounting software should you use?
There are a number of options out there that will take care of invoicing or tax however, there are some more comprehensive programs too that will provide you with an accounting solution allowing you to take care of all aspects of your business, ranging from inventory to warehouse management.
Today, we're taking a look at five different options, from our very own Microsoft Dynamics 365 Business Central through to its predecessor Dynamics NAV as well as Xero and Sage. Here's our rundown of the best accounting software out there in 2020.
Best Accounting Software Reviewed
1. Microsoft Business Central – D365 Experts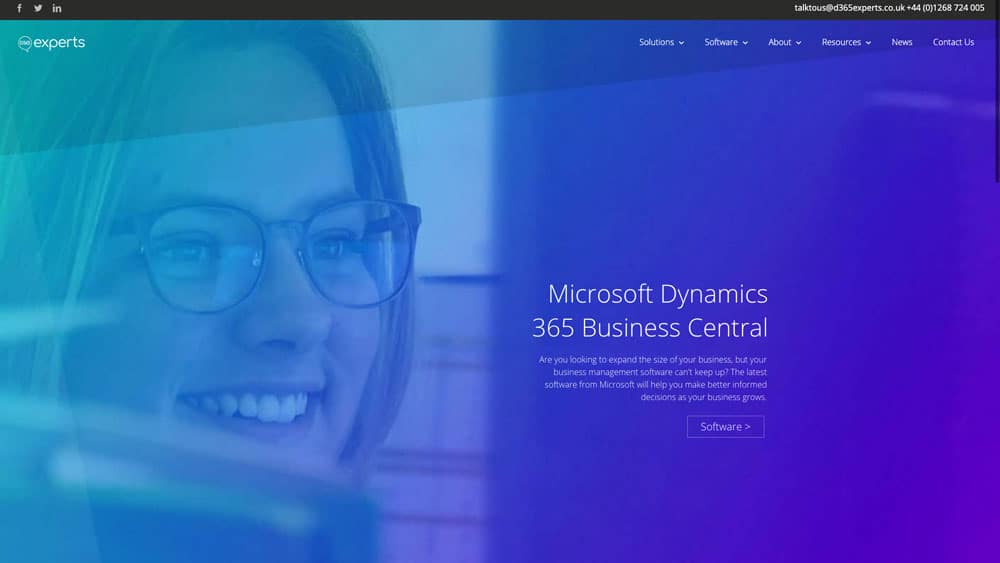 Microsoft Dynamics 365 Business Central is Microsoft's latest offering since Dynamics NAV. It's an entire business management solution and will grow with your business. As your business expands, you'll require more from the solution and Business Central will deliver.
365 Business Central has a vast depth and breadth of functionality offering easy integration too with Outlook and the entire Microsoft suite, making it not only easy to use but extremely efficient and convenient along with familiarity too.
Microsoft Dynamics 365 Business Central is incredibly flexible and easily adapts to any business within any industry, allowing you a clear cut and full 360 view of your business from anywhere in the world.
From accounting to HR, supply chain management to sales; 365 Business Central allows for easy access and easy integration of all departments making it much easier to make much better decisions, based on facts and figures.
When it comes to accounting software, the right choice is the one that makes your business more connected and that's exactly what Business Central does for you. Not only that but it provides much more efficiency too, saving you time and of course, money.
With its ability to enable complete remote working as well as regular updates and a distinct lack of hardware or infrastructure costs, it's no wonder Microsoft Dynamics 365 Business Central is so popular and gaining popularity by the day.
2. Microsoft Dynamics NAV – NAV Experts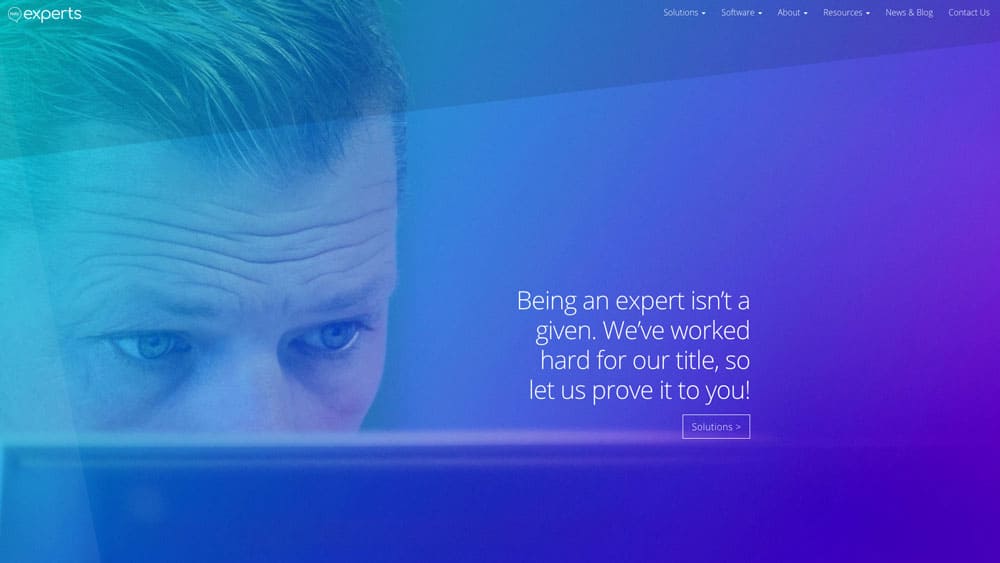 Microsoft Dynamics NAV via NAV Experts, is an ERP solution built specifically for small and medium sized businesses. Much like 365 Business Central, NAV can be deployed through the cloud or on-premise making it just as flexible and is highly adaptable to your needs.
It can be used in every aspect of your business from financial management and accounting through to sales and supply chain so it gives you a broad business management software in one. It easily integrates with your organisations existing systems with its own data and business processes.
The issue being is that it is no longer available for new customers. If you aren't already using it, this isn't an option. If however, you are using it, you're limited with not only your mainstream support but extended support too. This begs the question – what accounting software should you choose next?
3. Xero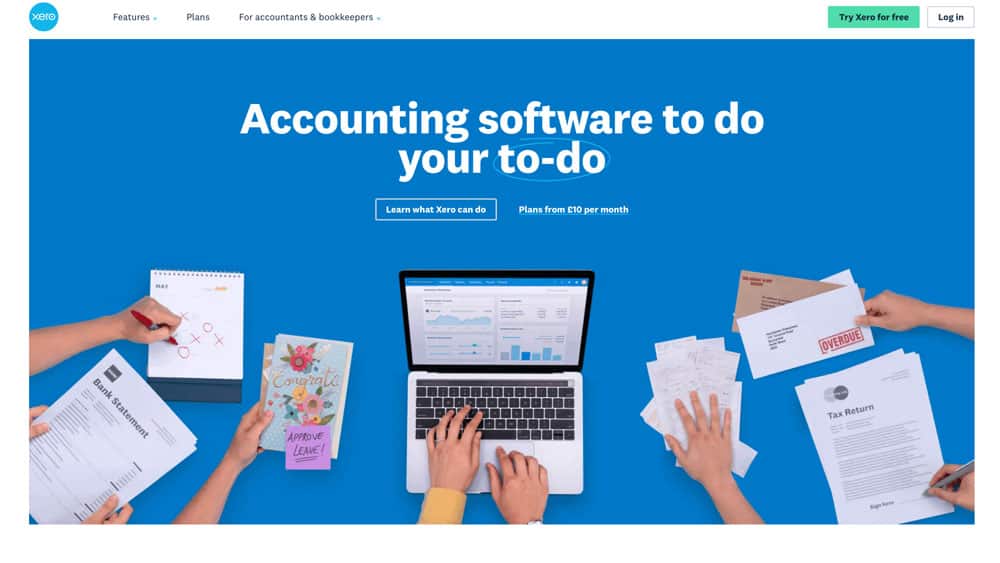 Just as Dynamics NAV and its newer, shinier sibling 365 Business Central does, Xero grows with your company. So while all businesses may start small, they won't always stay that way and one of Xero's best features is that it stays there alongside you.
You can also add on multiple users as your employee base grows and at no additional cost. All of the plans available include most of the features, from estimates to inventory tracking and even recurrent invoicing.
Xero also comes with a 24/7 email and live chat support. Throw in the fact that it's a cloud based solution and it's the ultimate accounting software.
The downside however, is that Xero has recently increased its pricing and no longer includes built-in payroll within its plans.
There are also limited expense claims as well as limited multi currency support and even limited projects within the most expensive plan. It's also worth noting that Xero is an accounting solution but that's it.
4. Quickbooks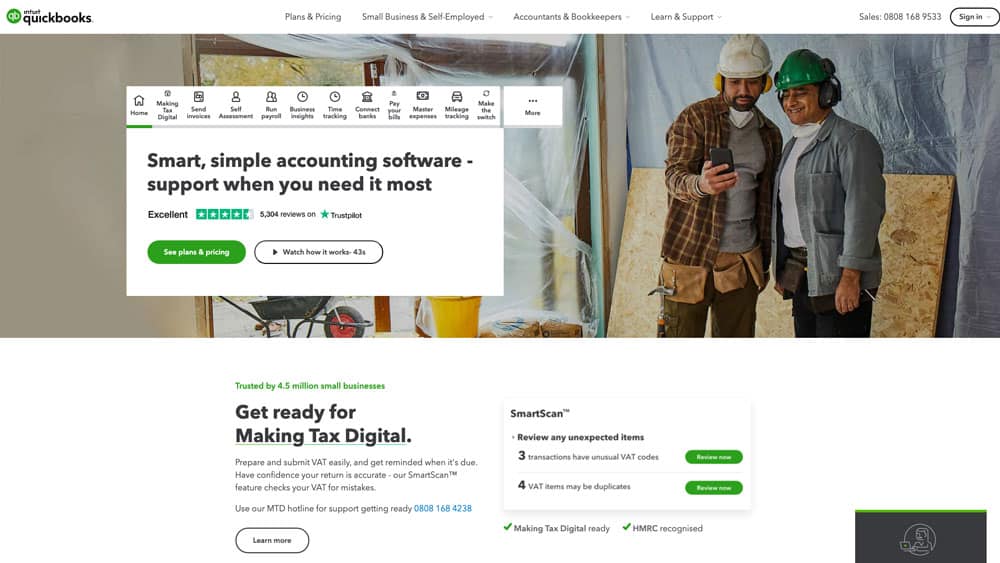 Quickbooks is known worldwide, much like many of our other accounting software programs. It's super easy to use and is absolutely bursting with features to help provide you with much needed automation and ultimately save you time.
In fact, Intuit, the provider of Quickbooks estimates that it saves around 40 hours per month for some, solely on accounting tasks.
Quickbooks can be used for virtually any type of business and offers a variety of plans to suit a multitude of business sizes. Whether you're a sole trader or a small established business.
Quickbooks is very affordable for what it is, however, it does lack industry and business specific features which others boast, an example of this being one of their most recent changes.
As of the end of March, Quickbooks removed Payroll from their desktop feature essentially forcing clients to take their cloud solution.
While some may have considered it a smart move to move people over to their cloud solution, many on QuickBooks forums are complaining of a lack of functionality, and others (including myself) are recommending Brightpay.  
Then there's also the distinct lack of direct support so what you save in time, you may lose in searching for help.
5. Sage 50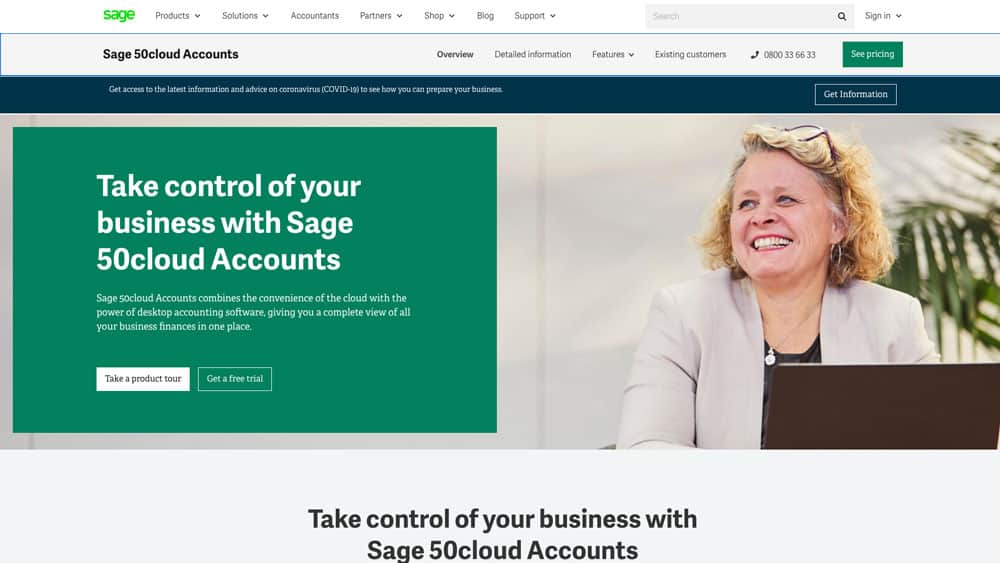 Sage 50 is a reliable accounting software package. Not only does it allow users to create a number of different levels of security for each individual user but it also allows access to files from previous years.
Part of the Sage 50 package offers a pretty strong reporting function too, with it producing monthly, quarterly and even annual financial reports from balance sheets and income sheets as well as cash flow statements.
It also offers comparison financial statements as well as allowing organisations to completely customise the information it collects from customers to employees and even vendors.
Despite being a very reliable accounting software package, Sage 50 does have its downsides in that many users who aren't accountants, find it quite difficult to navigate its platform.
Because of this, the vast majority will usually require a fair amount of training in order to get the most out of the software. It's also fair to say that the job costing feature can be incredibly complicated.
Couple this with what can easily become a cluttered homepage as the vast majority aren't aware of it's customisability and it's not surprising that many are looking past Sage 50 and heading elsewhere.
Contact Us At D365 Experts Today
If you'd like more information on Microsoft Dynamics 365 Business Central, please don't hesitate to contact us today on 01268 724 005. Our team will be only too happy to show you the multitude of ways that this business management solution could transform your accounting along with a plethora of other areas within your business.